Checking out a new church can feel intimidating, but it doesn't have to be.
Sunday at Providence is a warm and welcoming environment where you'll feel right at home. Whether you're married, single, a teenager, a senior citizen, dressed up, or casual, you will fit in perfectly. While you worship, your kids will experience an inviting, safe, and engaging atmosphere in Providence Kids where they'll learn more about the Bible and what it means to follow Jesus.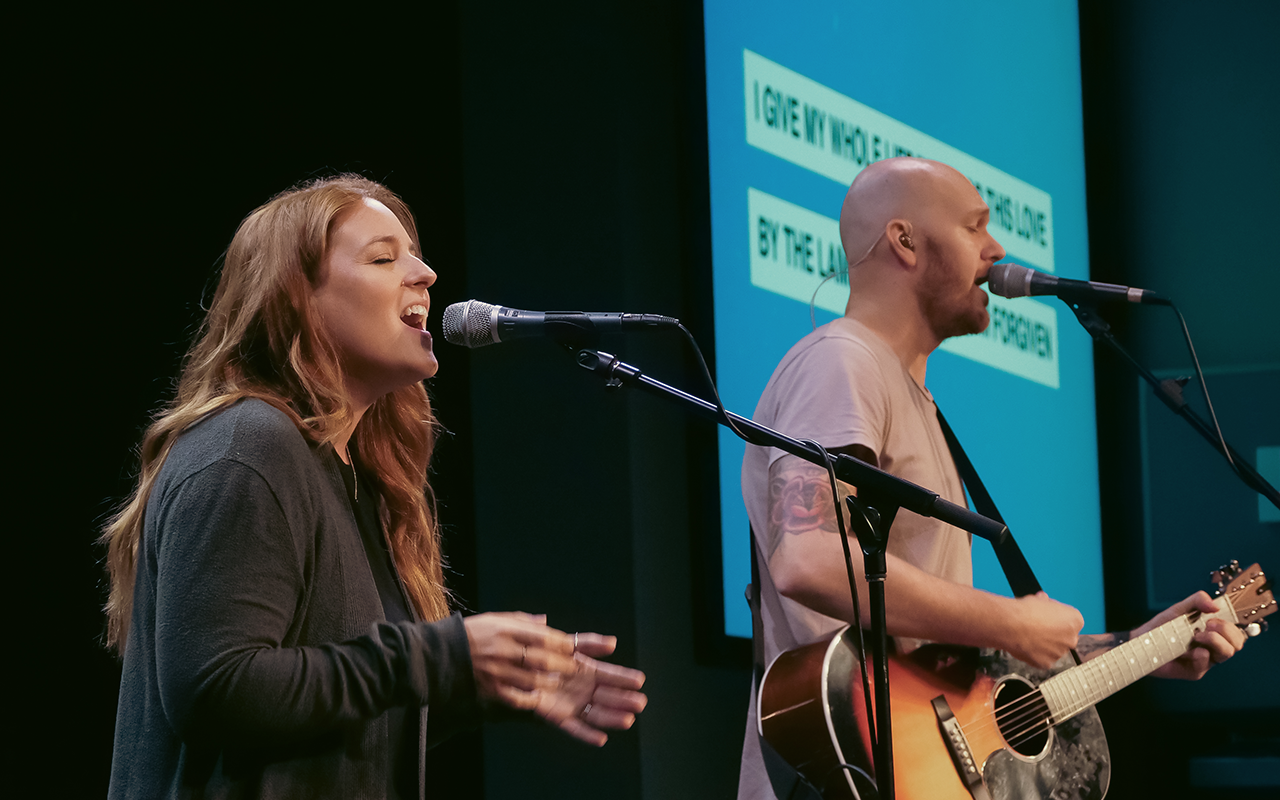 Service Times
In-Person: 8:00, 9:30, and 11:00 am
Online: 11:00 am
Our Location
5625 Preston RD | Frisco, TX | 75034
Providence Church is conveniently located off Preston Road in Frisco, TX, between the intersections of Lebanon and Wade.
When You Arrive
When you arrive at the church, feel free to park anywhere and come on in. You'll discover a down-to-earth, welcoming setting. Once you make your way into the lobby, you'll find an area designated for first-time guests, staffed with an amazing team who is excited to meet you. They will help you check your kids into their classes, get comfortable in the worship center, and answer any questions you may have along the way.
If you need anything else, anyone wearing a red t-shirt will be happy to assist you!
In the Service
Our services last a little over an hour and include a vibrant time of worship through singing, prayer, and preaching centered on the gospel of Jesus Christ. In the weekly message, our pastor unpacks a passage of the Bible and explores what it means for our lives. 
After the Service
Once the service is over, our staff and volunteers would love to meet you and answer any questions you may have about Jesus or the church. Stop by the Connection Center on your way out, located just across the hall from the worship center.
Frequently Asked Questions
How early should I arrive?
We recommend arriving about 10-15 minutes before the service. This gives you some time to check your kids into their classrooms, meet a few people, and get settled into your seats.
What should I wear?
Come as you are. Seriously, you'll find a wide range of dress at Providence, from shorts to dresses and sports coats. 
Do I need a Bible?
If you own a Bible, we definitely recommend bringing it. Each sermon looks closely at a specific passage of Scripture and this will help you follow along. We teach from the English Standard Version (ESV). If you don't own a Bible, we have some available for you. You can also download a Bible app on your mobile device and follow along digitally.
What songs do you sing?
We sing a mix of old and new hymns and songs, all with a commitment to biblical faithfulness, theological richness, and congregational participation in our singing. Click here to explore some of the songs we sing and find our playlists on Spotify and Apple Music.
Can my children join me in the worship service?
Absolutely. While Providence Kids classes are provided for children birth-4th grade, we know that some families want to worship together. Your children are welcome to join you in the service. We also have a nursing room available in our Connection Center and an overflow room with a closed-circuit feed in case the kids need some room to run around.
What measures do you take to keep my kids safe?
We take the health and safety of our children very seriously. Providence is the first ever church to be nationally accredited by the Evangelical Council for Abuse Prevention (ECAP), representing the highest standards in volunteer screening, training, and reporting. If you have any questions about our standards or processes, feel free to reach out to our team at the front desk in the Providence Kids area for more information.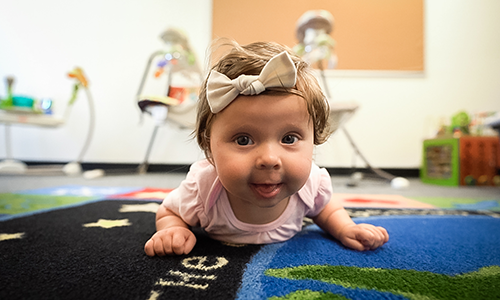 Birth-4th Grade
On Sunday mornings, we offer classes in Providence Kids for preschool and elementary during all services. In their classes, kids learn how all of the Bible points to Jesus. Singing, teaching, and hands-on crafts are designed to help them remember what they've learned.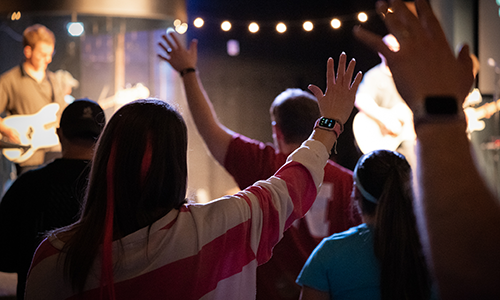 5th-6th Grade
Every other Sunday, 5th-6th graders gather on Sunday afternoons for The Bridge, a ministry designed to help them successfully transition from elementary to middle school. Each meeting includes deep biblical teaching, games, and small group time. On Sunday mornings, students are welcome to join their parents in the worship service.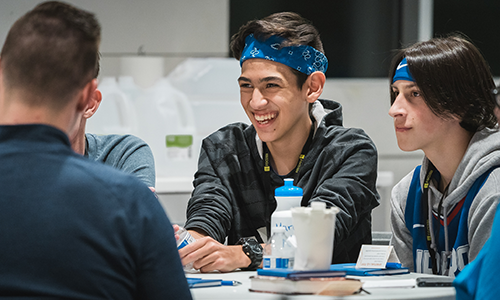 7th-12th Grade
Throughout the school year, Providence Students meet for Ignite on Wednesday nights. Ignite includes a combination of fun games, challenging teaching, real relationships, and purposeful small group discussions. On Sunday mornings, students are welcome to join their parents in the worship service. 
the Latest in your Inbox
Stay up to speed on upcoming events, get weekly reminders about the next week's service, and stay connected with everything happening at the church.
Stay Connected
Download the App
Stay connected at Providence throughout the week with the latest information, tools, and exclusive resources at your fingertips.