A place to experience and develop spiritual disciplines with others.
While many of us understand the importance of the spiritual disciplines and want to integrate them better into our lives, most Christians struggle to maintain these practices, especially when it comes to prayer and time in God's Word. Huddles provide a place for you to receive hands-on training and accountability that will help you develop these important habits.
Join a Huddle
First things first, find yourself a Huddle! You can explore open Huddles launching soon or you may get invited into one by a leader.
Pick a reading Plan
As a Huddle, you and other members pick a Bible reading plan to follow together. Everyone stays on the same schedule and studies at the same pace.
Practice Daily & Discuss Weekly
You will spend time going through the reading plan and daily practices, then meet with your Huddle weekly to discuss what God is revealing to you.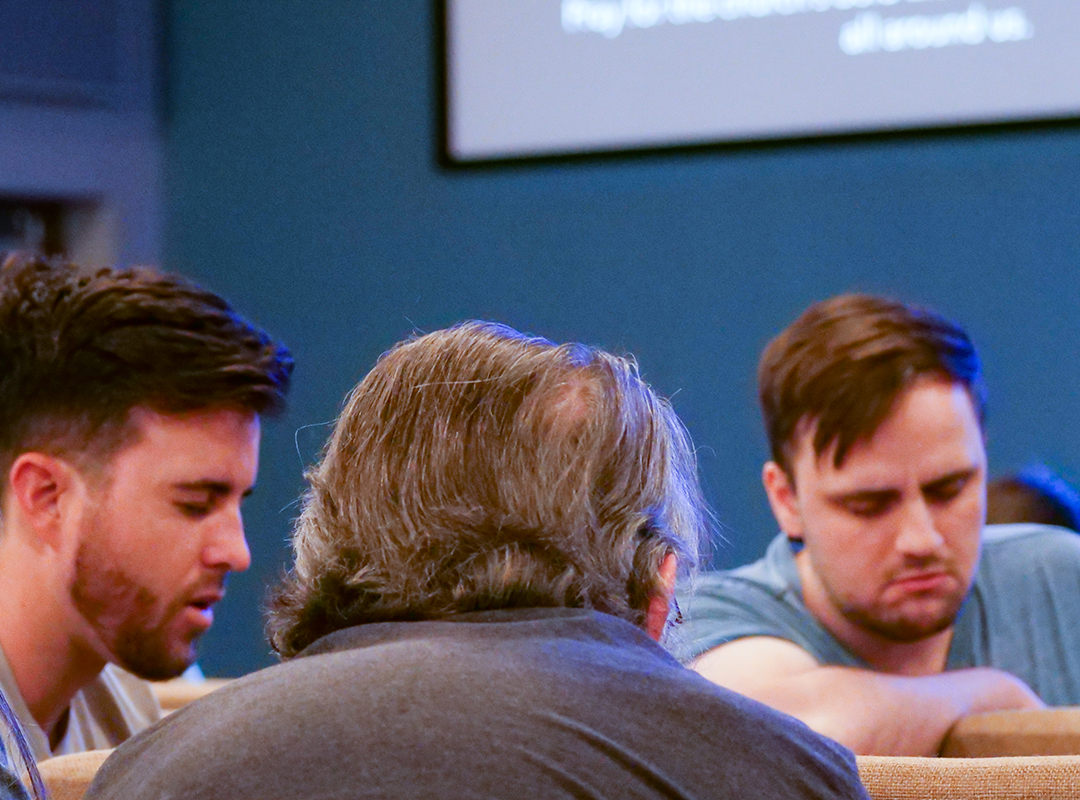 The People
Each Huddle consists of no more than 4-6 people of the same gender. In these men-only and women-only settings, you are able to have deeper discussions around specific topics as they arise from your study.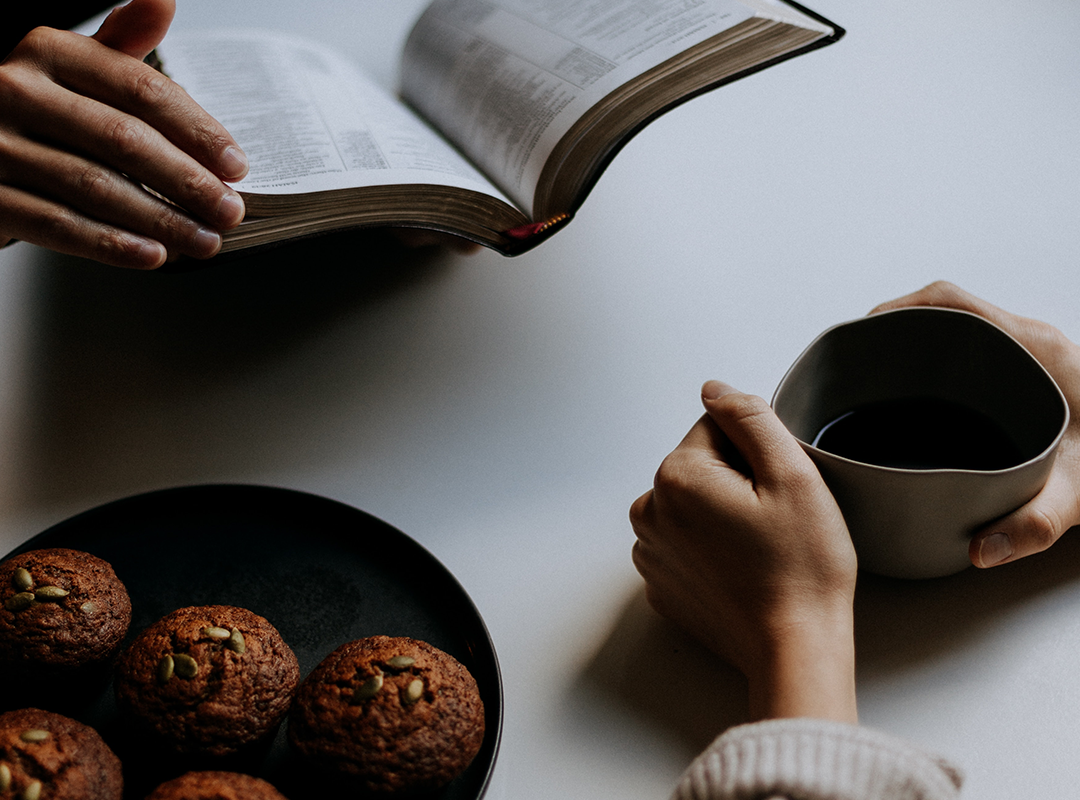 The Commitment
Each Huddle lasts 12 weeks. When you register, you receive a handbook and journal that serves as your guide through the entire experience. As a Huddle participant, you commit to complete your daily assignments and attend all of the meetings, ready to discuss what God has shown you throughout the week.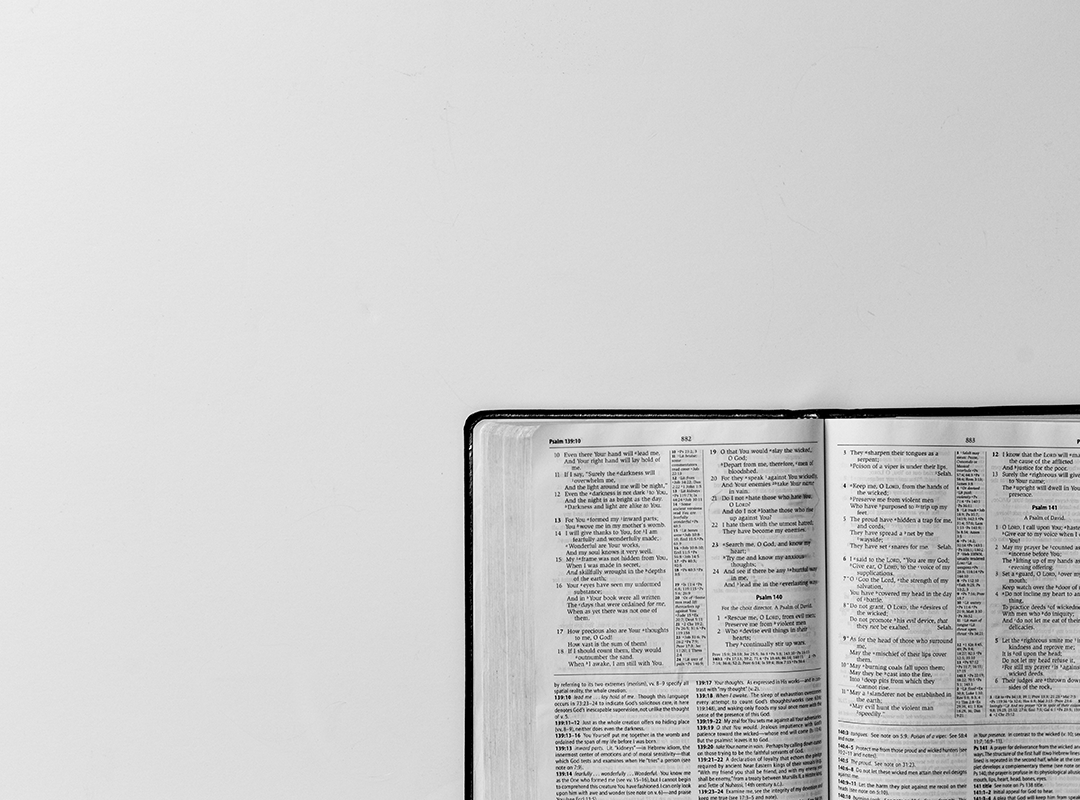 The Daily Practices
Each day, you are given three assignments: prayer, completing the Bible reading plan, and journaling. You are also encouraged to memorize Scripture that you select on your own. Through these practices, you are guided in the process of better digesting God's Word, dialoging with God through prayer, and thinking critically about what you're learning.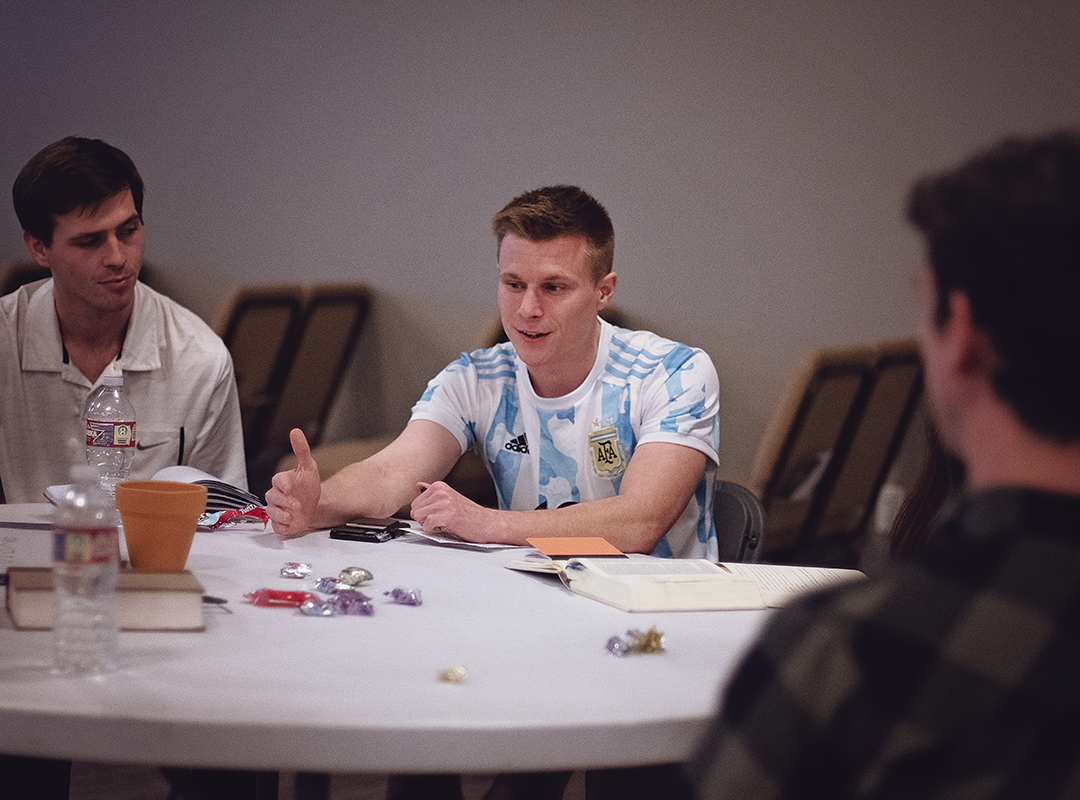 The Weekly Meetings
Your weekly meeting is a critical place where you get to hear what others are experiencing, share what's on your own heart, and receive both encouragement and accountability from fellow Huddle members. Each meeting follows a very specific format to keep things on track and aid in your discussion.
Huddles have launched!
Check back in January 2024 to register for our next season.